Living in Vancouver can be tough. It's a large city, and a wet one most of the year, so transit isn't always ideal when it comes time to make it from one end to the other. That might be of many possible reasons why you're looking for used cars for sale near Vancouver. Fair enough, and luckily for the commuters of the Lower Mainland, Richmond Chrysler is open and ready to help you get back on the road. We have an incredible selection that is second to none in the area, and our staff is helpful, friendly, and knowledgeable about everything pre-owned. You are sure to find exactly the vehicle you need to make your commute, wherever that might end up being.
Our team handles all elements of the car buying process. From choosing the right used car off the lot, to guiding you through financing options, right down to down the road maintenance and repair. Our goal, with every customer, is to become your automotive resource for life. If this sounds like the kind of dealership for you then come and see us at 5491 Parkwood Way in Richmond, or you can give us a call at (604) 273-7521 to book yourself an appointment.
Five-Star Certification in Customer Service
Richmond Chrysler has won Chrysler Canada's Highest Honour of Customer Satisfaction.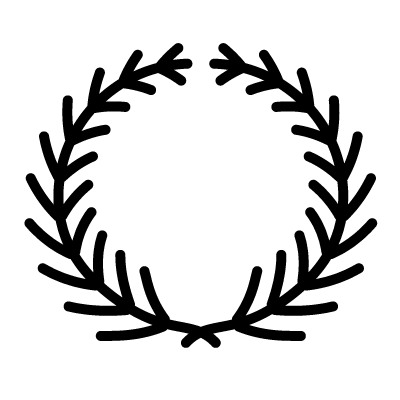 Chrysler Canada's "Doctor in the House" Award
We've also gained the Highest Honour for Service Technician Training.
Fast and Friendly Financing
Apply today! Your dream vehicle might be closer than you think.
Why Choose Richmond Chrysler
Stay on the Road for Longer!
There is simply no better way to keep your car, used or otherwise, roadworthy than regular maintenance at a trained service center. No matter what you need, be it an oil change right up to serious engine repair, our team is trained and qualified to help get you there. We pride ourselves on our honesty, expediency, and transparency in all our service dealings. We know that the only way that our customers are coming back is if we treat them right, so that's what you can expect from Richmond Chrysler. Visit us near Vancouver today!
Exceptional Service near Vancouver
You may know this already, but even used cars cost a lot of money. While we here at Richmond Chrysler are certainly cheaper than most, they are not cheap machines even in a general sense. Which is why many of our clients take advantage of our incredible financing department. Positively bursting with experts on everything finance related, our team will work with you to develop a lending plan that is well understood and do-able. Remember, regular payments on a car loan can be the building blocks towards a rejuvenated credit score, so don't feel like that is a barrier to entry. Come and check out our used cars for sale collection today!
We've Got the Used Car for Sale for You!
Our selection of used cars for sale near Vancouver is the very best in the area. We pride ourselves on being knowledgeable as well as upfront and fair when discussing our vehicles. We aren't here to trick anyone into buying something they will regret, we want to work with you to find a vehicle that will be perfect for you, not chain you to something that you don't like. We believe in putting the customer first in everything that we do, and we can't wait to prove that to you in person when you come in and see us soon!
We Can't Wait to Meet You!
For these reasons, and probably a thousand more, come and see us at Richmond Chrysler to find your next pre-owned car. Our goal is to be the first and last place you look for your perfect vehicle, and everything we do is to help that goal. From our massive selection to our expertise in all things automotive, we are here to help you get back on the road as soon as possible, and for less.
What does it take to be a dealership in our modern world? Does it take having a team of professionals that really love what they do and want to ensure that each and every person that works with us is offered the care, the peace of mind, and the results that make a difference? Does it take knowing that you have the resourceful departments to connect individuals with the right person to handle your specific need? Does it come down to competitive pricing and facilities to keep you driving your vehicle for years to come? At Richmond Chrysler, we believe that it comes down to having a dealership that's the best combination of all these things. Whether you want to focus in a specific department or professional working for you, or you look at our store as a whole – there's plenty of reasons to put your trust in our team. Stop by today, and discover a better way to ride. You can find us at 5491 Parkwood Way in Richmond, BC, or call us at 604-273-7521.
I had a pretty good experience at richmond chrysler. The salesman Arnold was very kind and patient explaining all process of buying a car and helping us to choose the right vehicle for us. Also, Nikki helped us to get the best deal and now we are happy enjoying our Jeep.
Givaldo L.
GP Sandu is a great sales person. Thanks for all your help and I love my Jeep!
Judy J.
After many years of owning Fords, I decided to make the switch to Ram and I do not regret it. Professional salesman and managers, never felt pressured like some of my other dealership experiences. Even got free mats, a gift card and they do free unlimited car washes. So incredibly happy with my new truck.
Jayson R.